6 Ways to Uses of Citronella oil: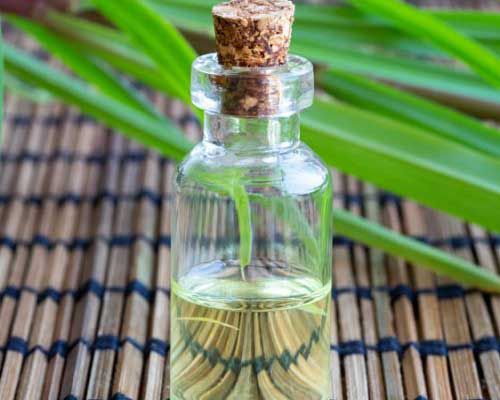 1- Citronella oil act as natural diuretic, it is used to treat kidney disease.
2- Citronella oil helps in stress, by regulating the stress hormone, serotonin which in turn reduces various symptoms of anxiety including, uneasiness,restlessness, cold hands, and feet, etc.
3- Citronella oil is used in treating skin infections like acne, warts, boils, etc.
4- Citronella oil is used in beauty products which improves complexion by even out the skin tone, reduces various signs of aging and by clearing blocked pores.
5- Due to the antiseptic nature the oil, it also treats injuries and wounds and facilitates healing process.
6- Citronella oil is used as an insect and bug repellent. Due to the presence of geraniol it is known to have insecticidal and repellent properties and used as a natural pest control agent exhibiting low toxicity. We can use the citronella oil in a diffuser to spread it across the room.
History & Origin of Citronella Oil:
Citronella name basically obtained from the word of French that means lemon balm, because of its quality of citrus-like. Citronella oil has many uses and health benefits, and has been used in Indonesia and china for centuries to treat, infections, rashes and other health conditions. Earlier the oil of citronella was used as an insect repellent by the US EPA in 1948.
It is the common active ingredient found in herbal and natural insect repellents. Citronella oil is obtained from the grass plant Cymbopogon nardus, oil of citronella has a lemony fragrance. Citronella belongs to the family Cardiopteridaceae.
Citronella Oil How to Extract it?
Citronella oil is derived from the stems and leaves of different species of Cymbopogon. This natural oil is used as a basis of perfumery chemicals such as citronellal, citronellol and geraniol etc. These chemicals are found use in candles ,soap and incense, cosmetic, perfumery and flavoring industries throughout the world. The United States Environmental Protection Agency considers citronella oil as a nontoxic bio pesticide.